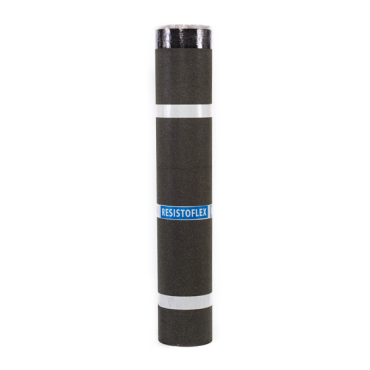 SHINGLE UNDERLAYMENT
This eave and valley protection membrane is an SBS modified bitumen membrane which is sanded on both sides with fiberglass reinforcement. This SBS modified bitumen components significantly improve the underlayment's flexibility. It has a 44 in (1.12 m) width and meets, in most cases, the requirement of the National Building Code by having an underlayment membrane that covers the roof area by at least 12 in (300 mm) from the inside of the exterior wall. This can be achieved, most of the time, with only one membrane width.
Benefits
Non-slip, sanded finish
Withstands exterior temperature fluctuations
Clean and easy installation
Tests and certifications


Characteristics
Asphalt shingles
Wood shingles
Instructions
Rolls should be stored upright, tape side up, protected from weather damage and UV rays. If the products are stored outdoors, cover them with an opaque protective cover after removing the delivery packaging.
Minimum application temperature
Can be used in any temperature
Maximum application temperature
Can be used in any temperature
Knife
Tape measure
Hammer
The substrate must be clean, dry, and free of dust, grease or other contaminants.
It is not recommended to use a product containing bitumen directly on softwood boards or flexible polyvinyl chloride. Do not use under a metal roof.
Conditioning
Gross area
99.00 ft² (9.3 m²)
Weight per skid
1,870 lb (849 kg)
Gross area
22.00 ft² (22.4 m²)
Net area
20 m² (20.8 ft²)
Weight per skid
2,430 lb (1,102 kg)
Palletization
Weight per skid
1,870 lb (849 kg)
Weight per skid
2,430 lb (1,102 kg)