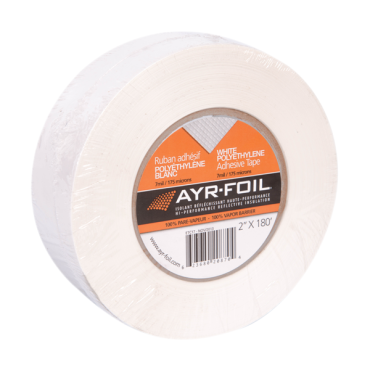 VINYL ADHESIVE TAPE
The VINYL ADHESIVE TAPE is composed of a white polyethylene film coated with synthetic rubber adhesive.
Benefits
The VINYL ADHESIVE TAPE is designed to seal joints on vinyl surfaces of RESISTO HIGH-PERFORMANCE REFLECTIVE INSULATION products.
Tests and certifications


Instructions
Keep it away from wet and heat source or UV rays.
Minimum application temperature
Ensure to apply the tape over a clean, dry, and free of grease and oil surface. Ensure as well to test the adhesion and ensure suitability prior full application of the product.
Adhesive performance should be carefully checked when used on substrates containing plasticizers.
Previous identity
AYR-FOIL VINYL ADHESIVE TAPE