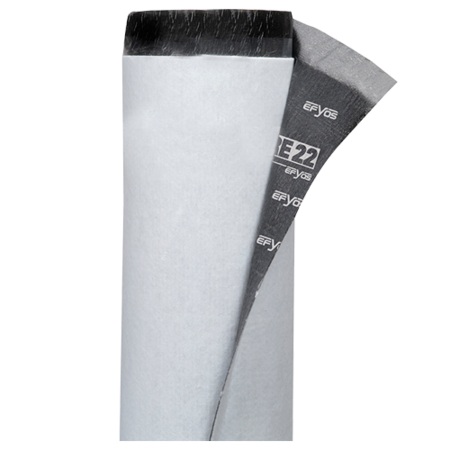 VELAPHONE
VELAPHONE is an acoustic membrane made of polyester felt and a vapour barrier film (black film). It is specially designed to be mainly used on wood structures under a layer of 1½ in (38 mm)-thick self-levelling concrete.
Benefits
Provides structural waterproofing while concrete is poured.
Prevents a too-rapid evaporation of water from the concrete to improve curing.
Resists crushing; preserves its acoustic properties.
Conditioning
Length
42 in (1.07 m) with 3 in (7 cm) selvage edge